Five-star Alter Hotel is located in the heart of the Lublin's Old Town. It is an exceptional place that rose with a thought of our Guests who value both luxury and history. Historical character of this XVI centurytenement combined with a modern desing create a remarkable atmosphere.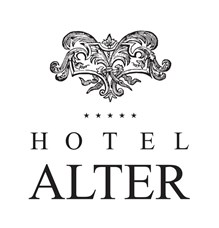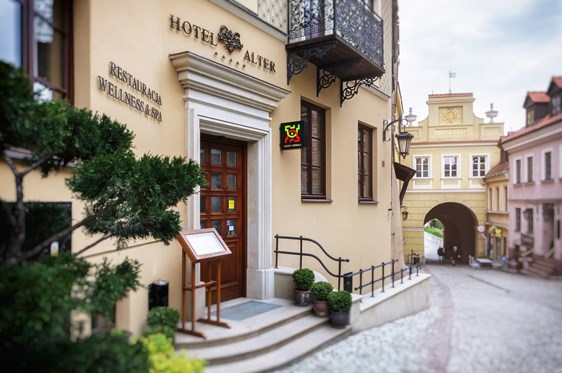 ALTER HOTEL
Grodzka Street 30
20-112 Lublin PL

e-mail:recepcja@hotelalter.pl
www.hotelalter.pl
phone +48 81 516 90 90 


Price-list
Single room with breakfast STANDARD – 549 PLN

Single room with breakfast LUXURIOUS – 747 PLN

Double room with breakfast STANDARD – 693 PLN

Double room with breakfast LUXURIOUS – 846 PLN

Grodzki Salon with breakfast – 1 100 PLN

Piotr Boniecki suite with breakfast– 1 400 PLN
The price includes entrance to the Wellness area (swimming pool, jacuzzi, dry sauna, wet sauna).
* Price list 2018 does not apply to the following dates: 1-2.04, 1-06.05, 26-29.07, 01-30.09, 24-26.12, 31.12
Alter Hotel is a place in which the elegance of modern interiors joins the unique style of historical add-ons. Add-ons that allude to exhibits of unique museum value and intriguing history reffering to days long gone. All antique exhibits, which were found during archaeological works like glass goblets, ceramic dishes and stove tiles, were located inside cabinets so that our Guest could feel the unique and historical atmosphere of this palce.
Inside our remarkable interiors You will find: 13 exclusive rooms, EGO Restaurant, AlterEgo Cocktail Bar, Conference Room, VIProom and Wellness & SPA zone.