COOL WEEKEND WITH AUTOMOTIVE - MOTO SESSION 2023
Extreme freestyle motocross, stunt and drift shows, special guests, automotive news, luxury cars, automotive classics, and the roar of engines, screeching tires and the flash of bodywork - these are just some of the attractions that will be waiting for visitors during Moto Session 2023. and May 28, Targi Lublin will host an automotive fair combined with exciting shows. It's a real holiday for motoring fans. If petrol flows in your veins, then this party is definitely for you.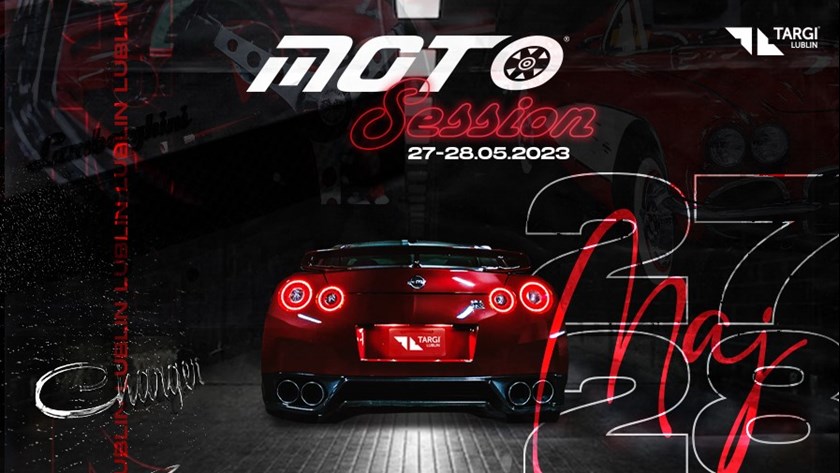 EXTREME SHOWS
Extreme shows are an inseparable element of Moto Session. Drift, stunt, FMX - you will see it all on the outdoor square between the halls. Drifting is an extremely spectacular motor sport that is very popular around the world. Viewers will be taken into the world of unusual car driving by, among others, Zala Drift Team, Dorminati and Wiktoria Jurczewska Moto Złośnica. A huge attraction, literally and figuratively, will be the Drift Truck driven by Grzegorz Mądry (Madrex). Something completely fresh will be the extreme Freestyle Motocross show. You will see stunts on a motorcycle performed by the Freestyle Family team. The spectacular stunt will be performed by Maciej Dop - a leading competitor of Polish stunt and the only one in Europe who performs this sport on a Harley.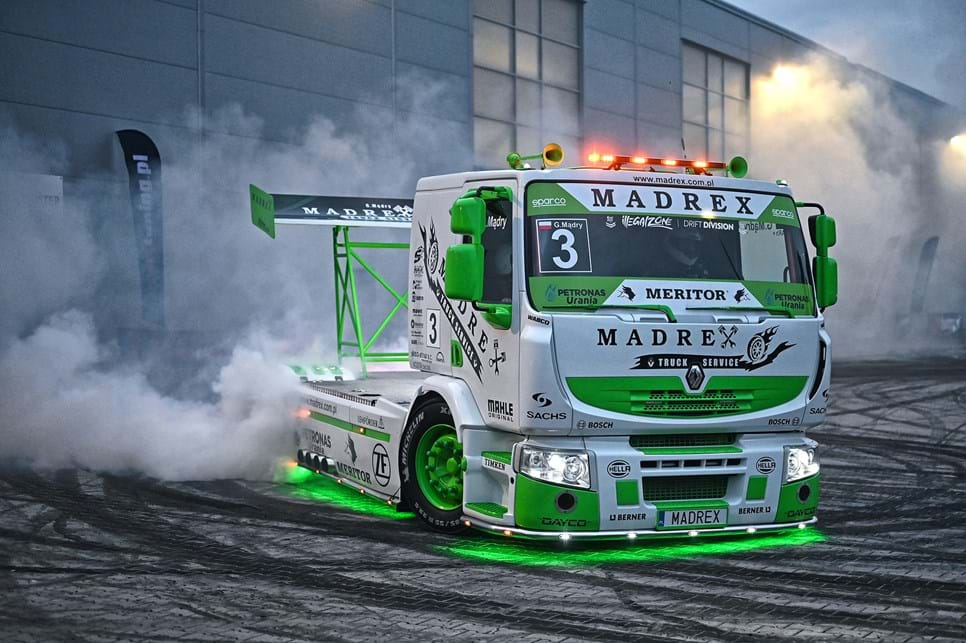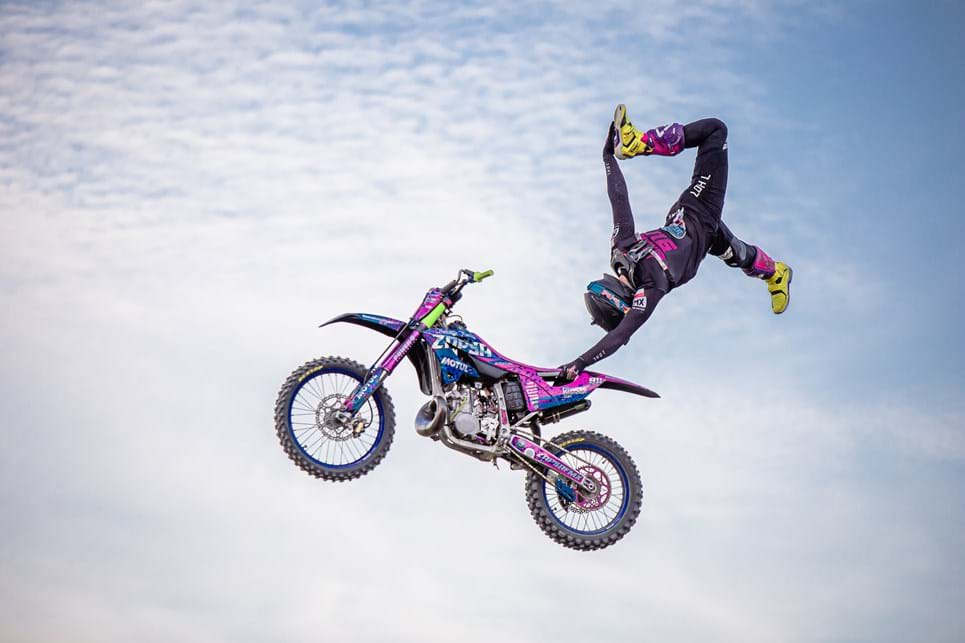 SPECIAL GUESTS
We invite you to meetings with well-known and popular personalities from the automotive industry. Among them will be:  Grzegorz Duda  - racing driver and TVN Turbo TV presenter, at Moto Session he will appear with one of his cars, which are chosen by Internet users on his Instagram profile; Dominika Orlik - Polish Enduro Champion and future Dakar rally competitor, one of the most recognizable women in motorsport and Iwona Blecharczyk - Polish truck driver, youtuber, creator of the "Trucking Girl" car channel on YouTube. Internet personalities from the automotive world will perform in a panel discussion taking place in Hall C both on Saturday and Sunday. It will be a great opportunity to listen to an interesting discussion, talk about the automotive industry, high five and take a photo with your favorite creators. During the Moto Session you will also be able to meet Karol Kręta - the driver of Porsche Carrera Cup Deutschland and many other famous faces from the world of motorsport.
UNUSUAL VEHICLES
Moto Session is primarily an exhibition of extraordinary cars and motorcycles. Over ten thousand square meters of exhibition space, dozens of exhibitors presenting unusual cars and motorcycles. On the premises of the Lublin market hall, original cars will be parked, which you will not see every day. There will also be a zone with hybrid and electric vehicles, which will be presented by brands such as Mercedes and Tesla. Moto Session is not only car premieres. During the fair, the premiere of the brand of custom motorcycles, which was created by joining forces of Cardsharper Customs and Mocno Studio - Morfen, will also take place.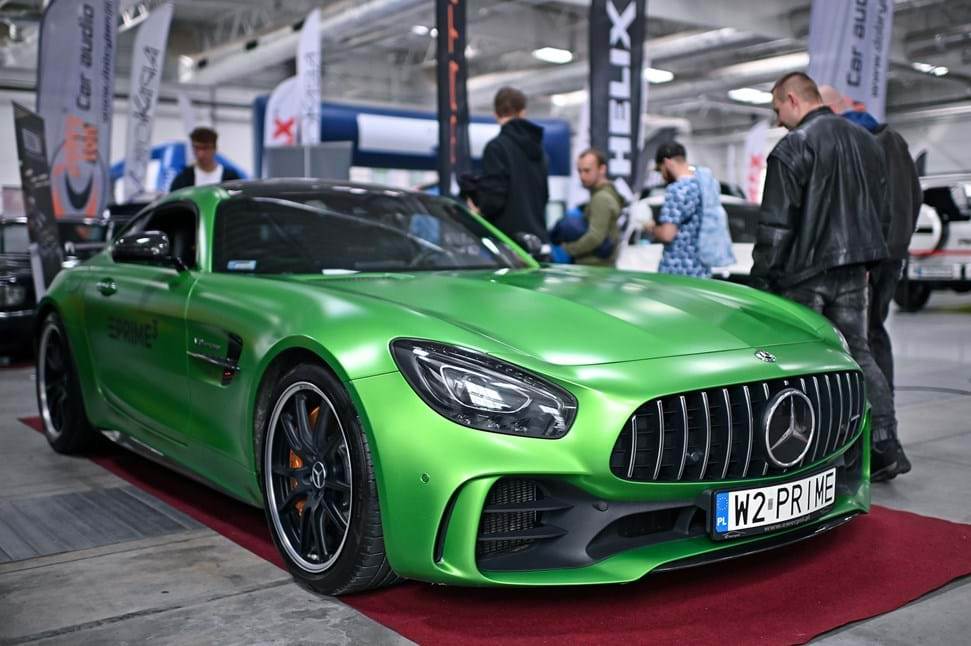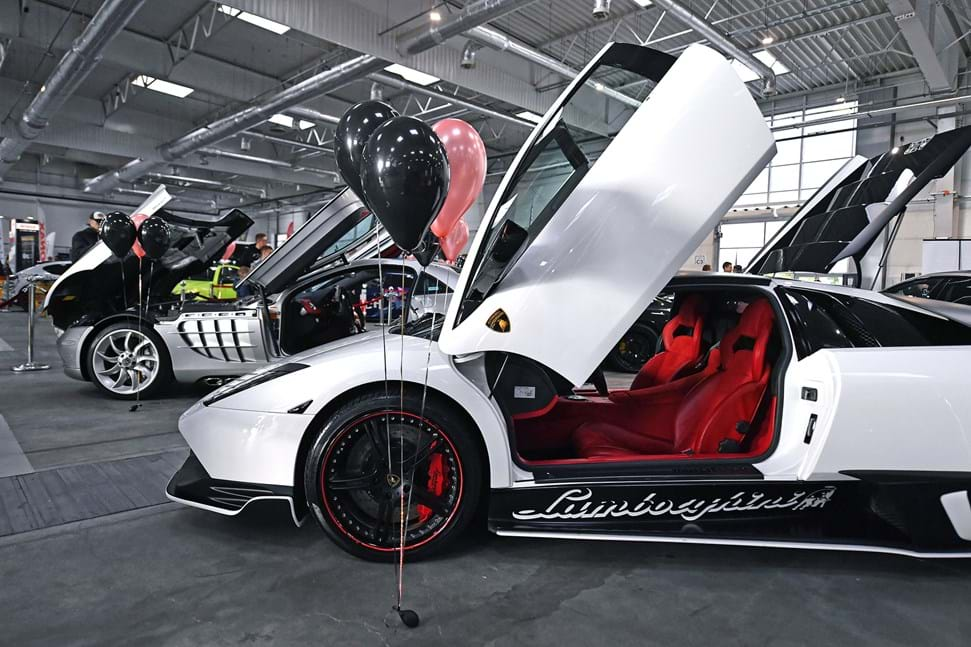 LIFESTYLE ZONE
The automotive lifestyle will fill Hall A to the brim. A large part of it will be occupied by extremely interesting and personalized projects. You will find here e.g. a machine park with cars drifting in shows on our square and you will be able to see them up close. In the space of hall A you will high five and talk to the team from the FMX - Freestyle Family shows. There will be various automotive attractions here, thanks to real enthusiasts, e.g. automotive groups, such as Low Lublin, Prywatne Latanie, Psycho Riders and many others. They will show up with their best machines. On the other hand, the company Uujemy Samochody, specializing in car wrapping, will conduct thematic discussion panels.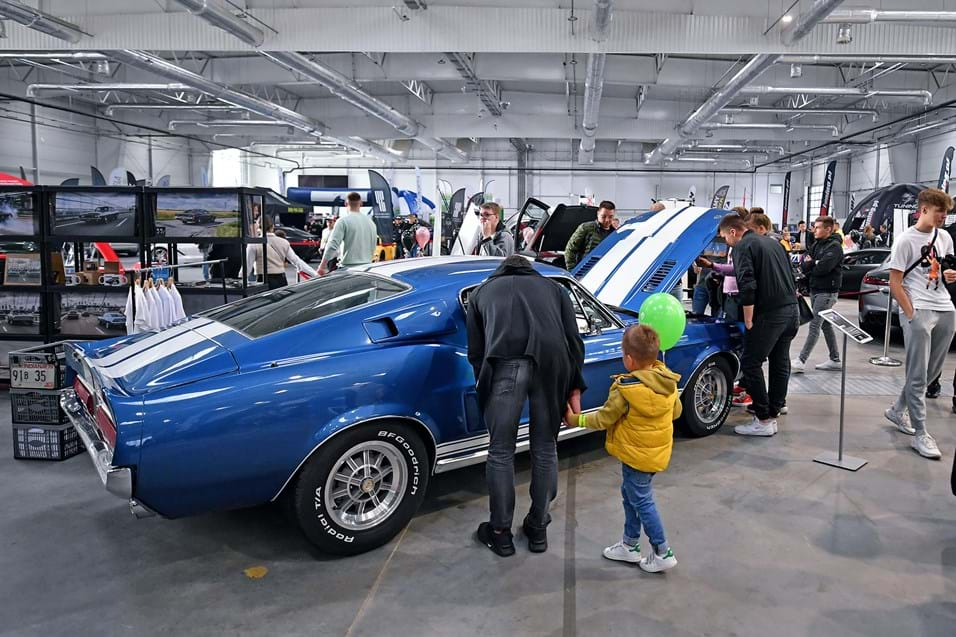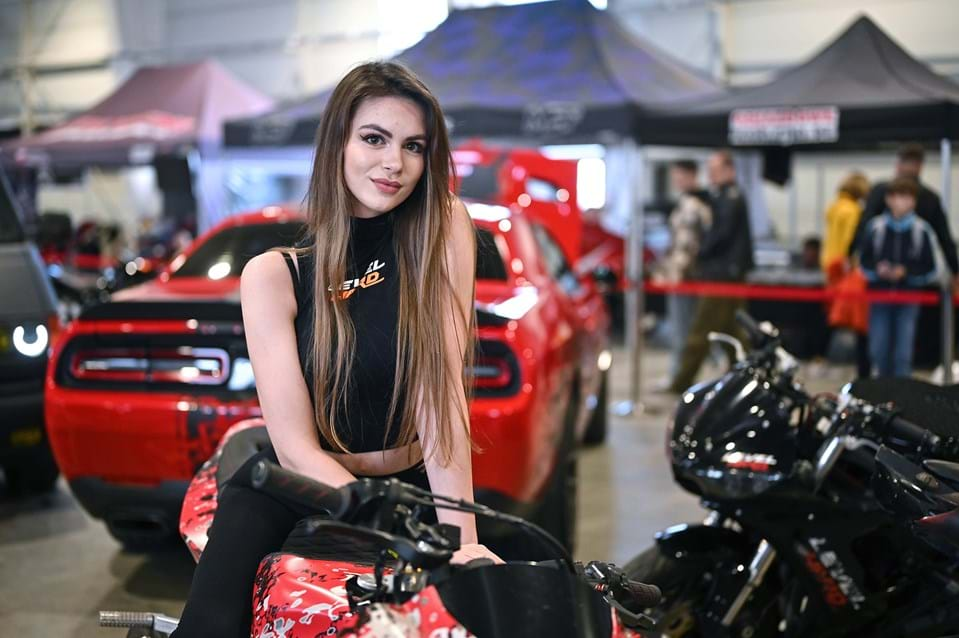 OFFROAD ZONE
We have also prepared something for off-road fans. Professional companies such as Ore 4x4 will present unusual models of cars, accessories and equipment that will help adapt each roadster to overcome the most inaccessible trails.
DETAILER ZONE and AUTOTUNING
Do you want to see up close how professionals in the detailing industry work? How does an ordinary car turn into a real gem in a few hours? The best specialists will be waiting for you in a special detailing and autotuning zone. Producers of tools, automotive agents and chemicals that affect the spectacular final effect will present their offer. In addition, you will be able to see professionals in action during special shows. There will also be unforgettable visual and sound experiences, the latest trends in car styling modifications, incredibly powerful engines, hundreds of decibels, i.e. everything related to car audio & tuning.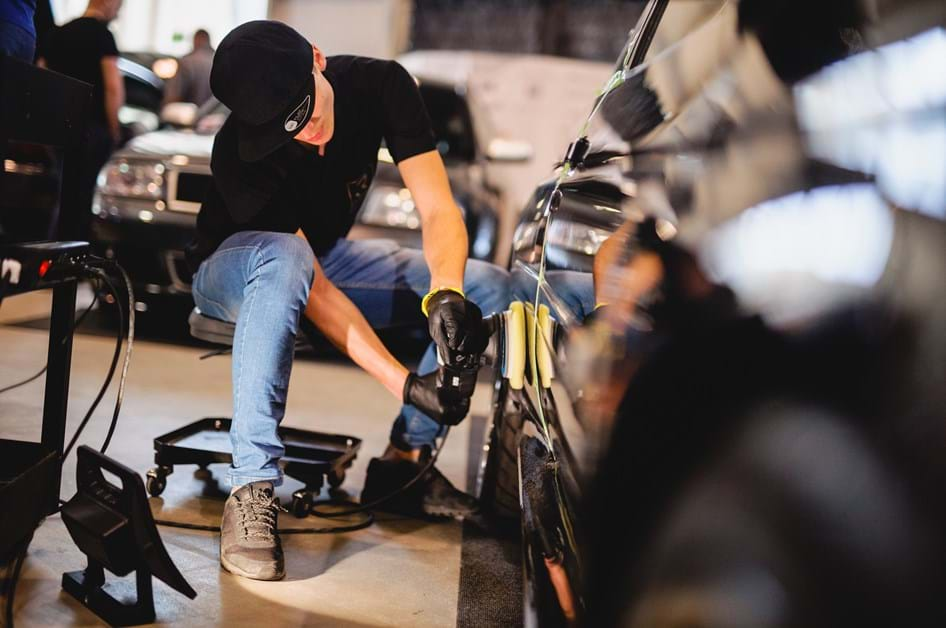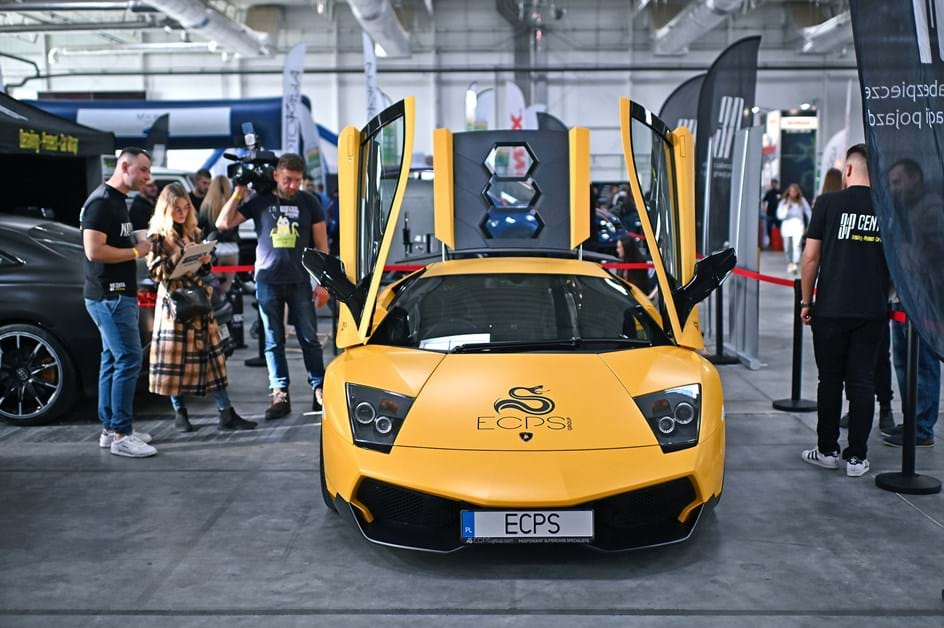 ADDITIONAL ATTRACTIONS
For two days, we will be accompanied by Polish Radio Kierowców, whose presenters will report live Moto Session. If you are curious what is hidden inside an electric car, be sure to check out their stand, where an electric car cut in half lengthwise will be available. Visitors will be able to try their hand at simulators, e.g. driving combined with VR, martial arts, rollover. At the Spice Gears Academy stand there will be workshops on making robot cars out of Lego bricks. The youngest Moto Session participants will be able to play with RC cars, i.e. controlled by a remote control. During the event, you will also be able to take care of your look - those willing will be able to sit in the barbers' chair and use their services for free.
CHILL ZONE
We also invite you to a special chill zone, where you will find good food from proven food trucks and a space to rest after automotive experiences.
Moto Session
May 27-28, 2023 | Saturday: 11:00-19:00 | Sunday: 10:00-18:00
Targi Lublin S.A., ul. Dworcowa 11
Entry: ! BUY TICKETS !
More about Moto Session:
https://www.facebook.com/MotoSession